Good day, my name is Jurgis Jonaitis, I'm ant illustrator from Vilnius, Lithuania. I do most of my work in black and white using various traditional and digital techniques. Apart from illustration I'm also doing comic book art and storyboarding.  If you would like to hire me or see any of my other works, please contact: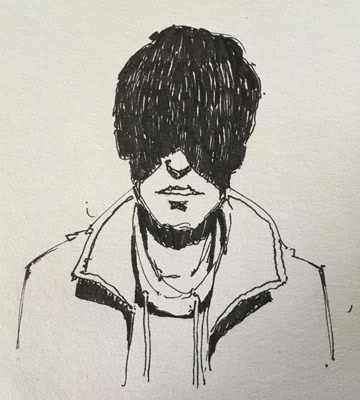 If you would like to know more about me or what interests me, please keep on reading. I became interested in art from my early childhood. My late mother  was an artist and my father is an artist. At first, I wanted to create animation and computer games, which I actually did. Together with a couple of friends we formed a group of creatives called "3j", you can play our games and see animated movies here:

http://www.3j.lt/
https://www.youtube.com/user/trysjotAfter working for about 10 years, we decided to move on and I stopped working in the games and animation industries. I shifted to freelance work and now I am mainly focused on illustration. Occasionally I do some comic book artwork and storyboarding. I like drawing people, portraits, buildings and interiors. I am interested in catholicism, politics, western art and culture in general. Let me list some illustrators whose work I find really good:
Giotto di Bondone
Michelangelo
Bartolome Esteban Murillo
Caravaggio
Gian Lorenzo Bernini
Alphonse Mucha
Nicolas Delort - http://nicolasdelort.com/
Mateusz Urbanowicz - https://mateuszurbanowicz.com/
If you would like to ask me something, feel free to contact me. Bye!